Filtering by Tag: photography Blog
Had the pleasure of shooting Kimorea Coates a child model/actor for her portfolio.
Book your next shoot with Corey Wendell Photography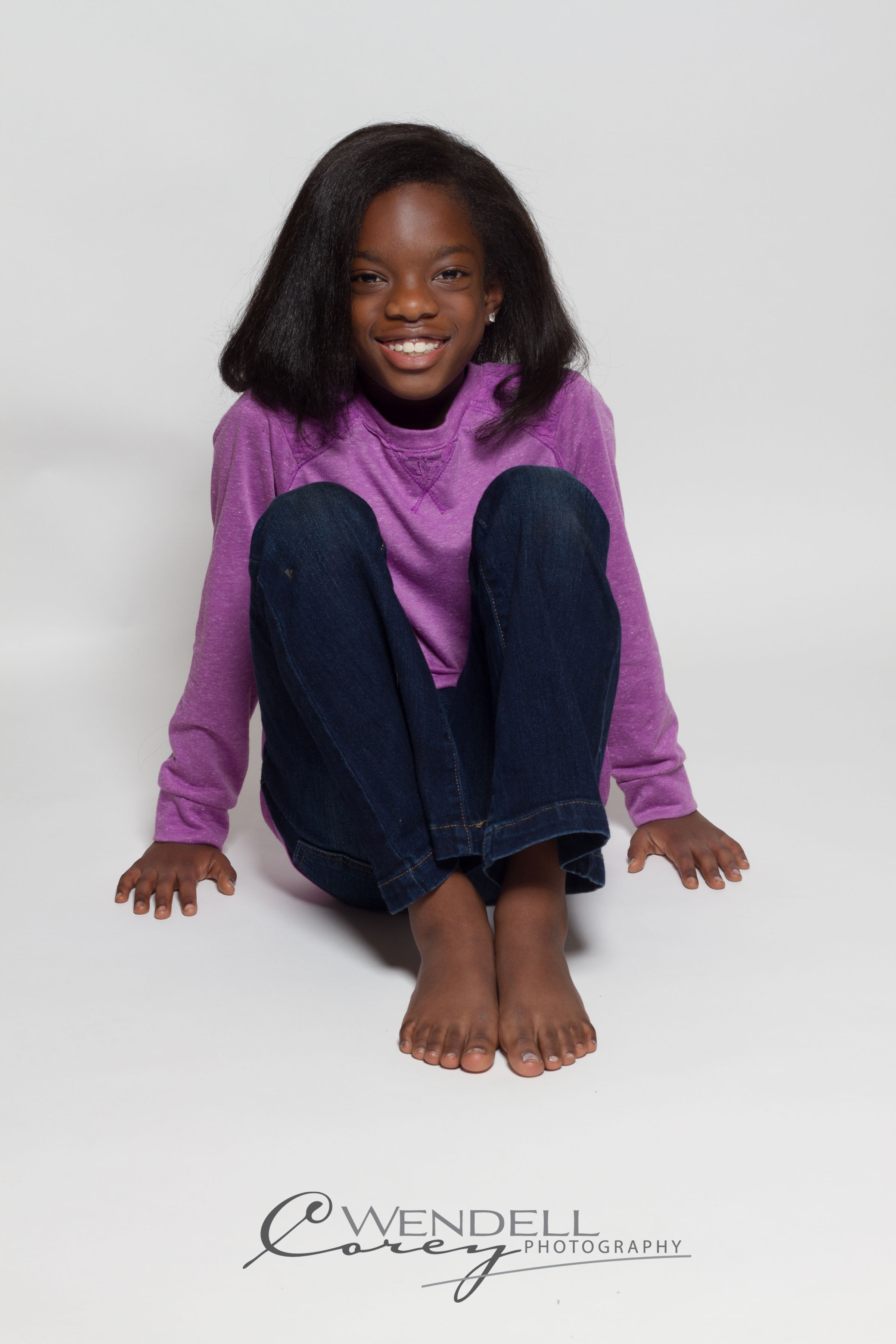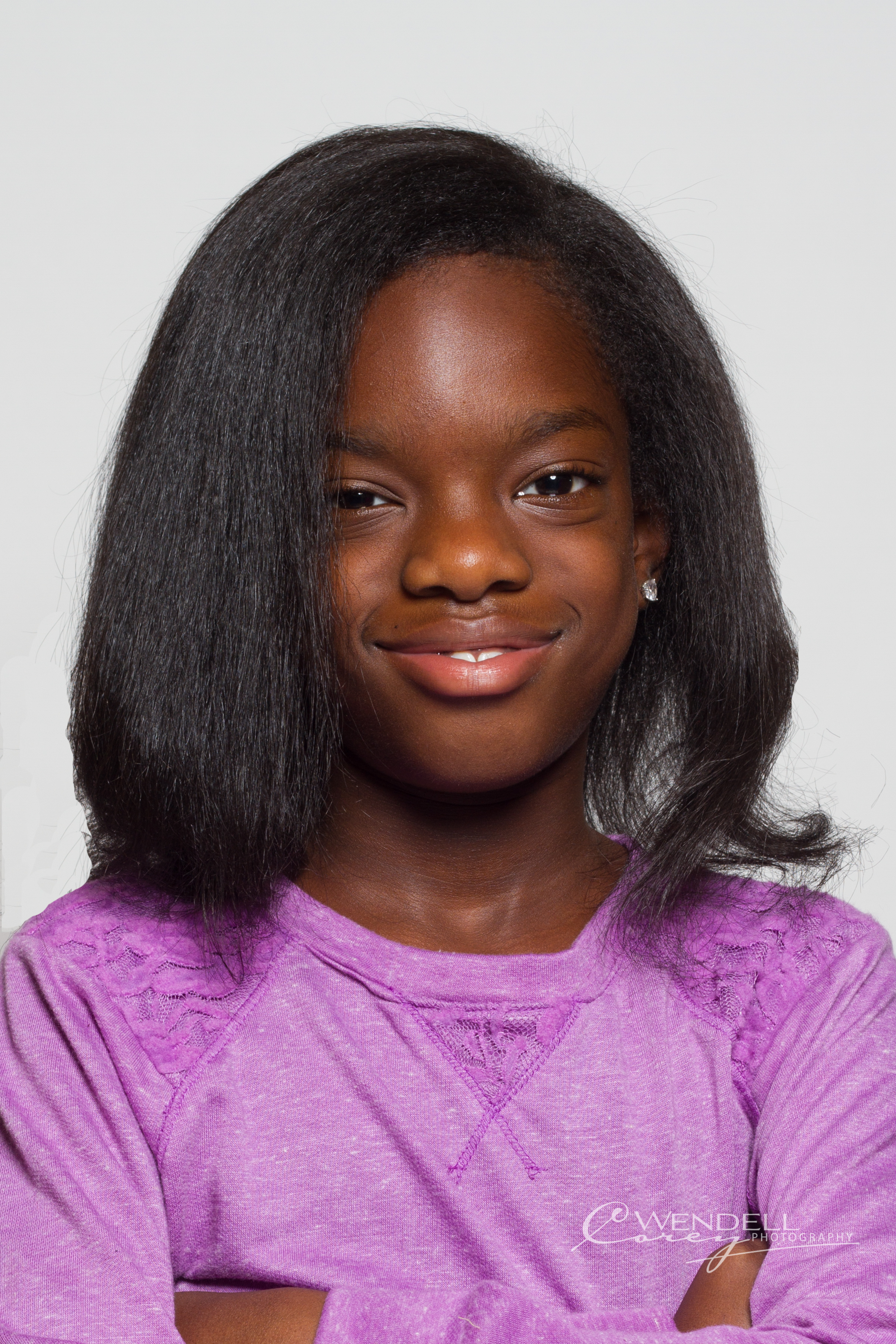 Have you ever asked yourself. "Why a Custom Professional Photographer cost so much?" Honestly, before I was a professional photographer I even asked myself the common question of "Why on Earth do you (Corey Wendell Photography or other custom pro photographers) charge $35.00 for an 8×10 when I can go to a local printer (Walmart, Costco, Etc) and spend roughly $2.84 for the SAME THING?!?!!"
Well, that's were it all starts. Usually photographers just get completely irritated at their clients and storm off in their heads, instead of educating you otherwise. The answer to that common question is pretty simple if you stop and really think about everything that your photographer does for you and your final product(s). The answer lies within all of the equipment costs, artistic vision of the photographer, reputation, expertise (knowledge), and the usual cost of running a legal business.
Let's do a quick break down all of these things that I just listed and how much time and money the photographer puts into each one. Only then, will you truly see why custom professional photographers are an investment that you should decide on!
Time of a Custom Professional Photographer:
*1-2hrs Personal Consultation and Answering Emails/Phone calls
*1-2hrs Researching/Scouting for special, unique locations and props
*30min-1hr Session prep time. (Checking equipment and back up equipment as well as car check)
*30min-1hr Driving TO Client's home or Session Location
*30mins-1hr Prep time at Client's home or Session location
*60mins-2hr Actual photographing the client and finding that unique shot for each photo.
*20mins Break down of equipment
*30mins-1hr Driving FROM Client's home or Session Location
*30-45mins Uploading and creating Private Online Gallery
*30-45mins Backing up all original images/files
*2-5hrs Editing images to provide you with unique photography/images
*1hr Ordering Prep time (getting price sheets ready, etc)
*2-3hr Ordering Consultation (Time spent with client)
*1hr Sorting through and checking order
*30mins-1hr Prep time for order for printer
*30mins-1hr Getting order shipped
*Additional time aside for needed add on orders, shipment issues, or quality/printing issues. Some clients need more help and communication then others as well.
Costs of a Custom Photographer:
Without going into specific costs of equipment (cameras, lens, computers, storage, etc) I would like to touch on a rough estimate on how much it costs a custom professional photographer. Keep in mind that a photographer can buy consumer grade, prosumer grade, or professional grade. And professional grade photography has many different levels.
*Quality Camera $2,000-$20,000+ (good quality to best quality) and that JUST the camera!
*Quality Len(s) $500-$5,000 (a piece)
*Computer $1,000-$5,000 (includes monitor, calibration, etc)
*Editing Software $2,500-$8,000.
After all the "equipment" you have to consider the print lab costs, vendor costs (packaging, samples for client, etc) website, hosting, storage, blog, professional attire, etc. On top of that, now you have to look at the costs of "business". Running a legal business is a must for a photographer's reputation and it isn't cheap. This includes, taxes, licenses, clearances, insurances, liabilities, etc.
After all of the obvious costs of being a professional photographer there are some hidden agendas as well like making a reputation for themselves. Always providing the absolute best, going above and beyond, excelling expectations of clients. To do this a photographer has to be consistent, professional, and like-able to all clients. That takes of lot of heart and passion. A photographer has to tell stories, share stories, and make them relate-able for all the clients so that the client will want to come back and/or share with others.
So there you have it, an almost complete breakdown of Why a Custom Professional Photographer is an Investment. One last note that I honestly feel is important for my clients and other photography consumers to know is that a sound and professional photographer is always reinvesting into their business and putting little to no money in their personal pockets. I do believe that this is a great thing for the clients which proves that they will get nothing but the best.
The misconception about photographers is all we do is push a button and print the picture, well I would like to explain the process we as professional photographers go through from setup to delivery of the pictures!
Read More